Why choose Right Outcomes to meet your needs?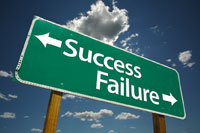 As one of the leading providers of PPP / PFI training in the UK there are a number of reasons why you might want to consider working with us. Below we have listed a few, and if you agree that they are important to you then please give us a call.
Knowledge and experience of PPP / PFI and large project delivery / management;
Our team of associates come with backgrounds of 'Big Four' consultancy or Specialist public sector departments. They have experience in key areas; negotiation, procurement, project management and consulting services
Different problems, different solutions, different culture our team have worked in several geographies including the UK, Europe and Australia.
The team have been responsible for establishing or delivering much of the key guidance on PPP / PFI, and remain at the forefront of current thinking
We have firsthand experience of delivering multi-million £ projects
We keep a close eye on current legislation which affect your projects, and consult regularly on guidance from the recognised government bodies
Knowledge and experience of designing and delivering effective training;
We use a variety of innovative and creative methods to ensure everyone participates and takes away something to make a difference to their own performance / role
We have developed training solutions which will help you to realise the value from your PPP / PFI project(s), by ensuring people are empowered to transfer the new learning to their workplace
Both bespoke and tailored training programmes can be offered to suit your needs, we know from experience that a 'one size fits all' strategy isn't appropriate for many of our clients
Delivering cost effective solutions; as with any service you procure, it's often important in the public sector that you can demonstrate 'value for money' or value in general. We strive to do this in several ways, but don't take our word for it – we can put you in touch with some of our previous so you can gauge for yourself

Did you know that motivated people can have as much as a 30% benefit to the bottomline?
What would this mean to you?
How would you benefit from a more engaged team or more committed individuals?

The Chartered Institute of Personnel and Development
www.cipd.co.uk