Welcome to Right Outcomes where our focus is on helping your people deliver more successful projects and programmes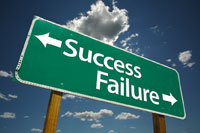 Every organisation strives for success in the delivery of its projects.
Right Outcomes will help you to focus on the areas that will have a significant impact on the bottom line. At Right Outcomes we work in partnership with our clients to design and deliver training interventions that are both effective and practical. They are customised, innovative and inclusive.
It's a fine line between success and failure on most projects; but all people agree that it is a combination of 'ability' and 'positive attitude' that will move a project across the finish line.
The pressures on leaders and managers have now changed; they are not the same as they were a few years ago…so we're here to help!

At Right Outcomes we dedicate our focus on the training and development of public and private sector staff involved in specialist areas relating to large scale projects such as PPP / PFI and other major projects.
PROJECT MANAGEMENT | PROGRAMME MANAGEMENT | LEADERSHIP | CHANGE MANAGEMENT
"If you agree that the key issue for all PPP/ PFI projects is affordability then you have to ask yourself 'are we investing enough resources in our people?'"
Latest News
Whichever route is taken, the outcomes are always designed to be inclusive and rewarding to the delegates, as their own personal motivation is one of the biggest factors affecting the end of the journey.

The Chartered Institute of Personnel and Development
www.cipd.co.uk

Institute of Leadership and Management
www.i-l-m.com/

Chartered Institute of Purchasing and Supply
www.cips.org/