Training Consultancy
"Wouldn't it be nice if someone else could take away the time needed to assess our teams requirements?"
Many managers concerns centre on their lack of time or resources to address the larger picture, or the lack of access to a dedicated learning / training function which most private sector companies take for granted. And then there's the 'hard discussions' which have to be had with people who they feel may not be receptive to suggestions for bettering themselves!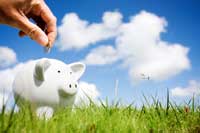 Well at Right Outcomes we have the experience to help you with your assessment, whether it is on an individual, team or organisational level.
We are adept at assessing teams and identifying key developmental areas, whether they are around professional qualifications or on a personal level. We conduct these assessments in an inclusive manner - to gain buy in and build belief.
Employing a structured process which looks at your desired outcomes, we offer a range of tailored solutions for you to select the one which will achieve the result which matters to you. Having identified your goals, we can work with you and your team to create the group desire and commitment to achieving the goals in a realistic manner and time frame – which will help to get you and your people to where you need to be.
Too often, individuals' personal development plans are not linked directly to team / organisational performance. There can be many reasons for this, but ultimately any training interventions should be reinforcing the drive for efficiency, whilst at the same time building experience when and where it matters.
Needs Analysis | Curriculum Roadmap | Training Design & development | Training Implementation | Feedback
"Education is not the learning of facts, but the training of the mind to think!" -

Albert Einstein
Right Outcomes are offering a free 2 hour consultation or workshop for your team to help you assess their current level of engagement. Contact us now to find out more.

The Chartered Institute of Personnel and Development
www.cipd.co.uk